Main content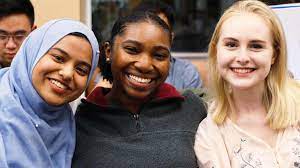 DEI Committee
---
The charge of the Biology Department's Diversity, Equity, and Inclusion (DEI) Committee is to make recommendations to increase diversity, equity, and inclusion of the Biology departmental community. 
To this end, the committee works to:
identify roadblocks to a diverse, equitable, and inclusive culture in the department;

educate themselves by reading articles, attending workshops, engaging with experts, etc. to provide recommendations based on the best available data;

synthesize collected information to generate constructive and actionable recommendations to the department;

regularly communicate recommendations to the faculty and broader Biology community;

transparently collect feedback, suggestions, and concerns from community members regarding DEI experiences. 
Note that it is not the DEI committee's role to replace existing entities or reporting structures: thus, specific issues need to be reported to the relevant entities, including the Chair of Biology, Directors of Graduate Studies, or the Title IX Office; if such issues are reported to the DEI committee, the DEI committee will forward the communications to these relevant entities.